Welcome to The Adventure Zone, where the fun never ends! Join us for an exhilarating day of indoor play  in Rugby. Whether you're looking for an action-packed adventure or a relaxing afternoon, our facility has something for everyone. Explore our state-of-the-art Soft play, challenge your friends to an epic game of 10 pin bowling, or simply unwind in our comfortable Cafe area or Bar. We pride ourselves on providing a safe and welcoming environment for the whole family. Come and be a part of our family today. Our dedicated staff is here to make sure you have fun and an enjoyable time while you visit us!
At the ZONE you will find The Adventure Zone, our extremely popular softplay suitable for ages 0-12 years, being totally inclosed for the saftey so you can allow your children to run free while you enjoy a snack or drink from our well stocked cafe!
We also have Strikes bar located within The ZONE, This is completely sectioned off from the soft play. 10 Pin Bowling, AR darts, Crazy golf, Pool tables, Shuffleboards are just some of the activities we offer. our 10 pin bowling lanes are different from the rest with only 3 sites in the UK to have this system fitted. Project different games onto the lanes and watch our full length lanes intreract with the ball!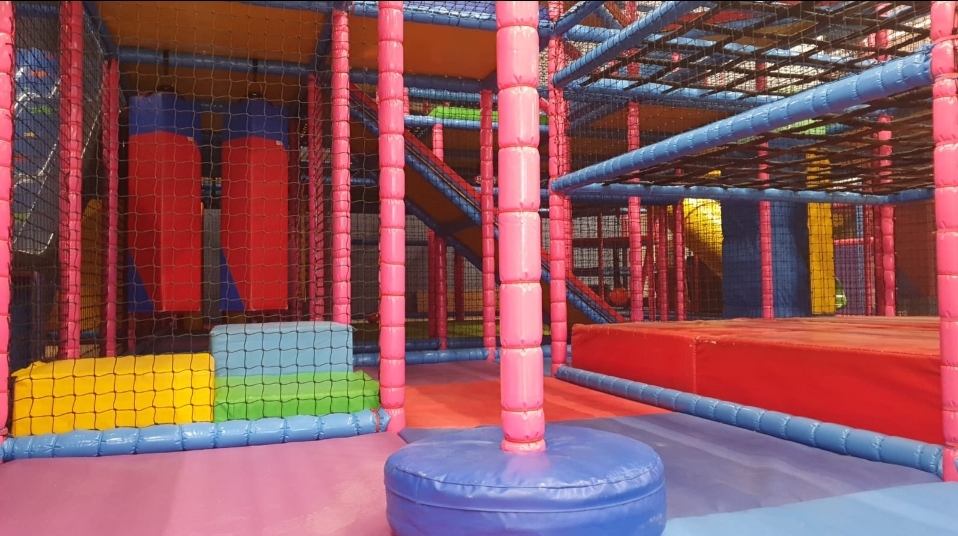 Softplay (The Adventure Zone)
0-4 years consists of 2 levels inlcuding a ball pit, sensory panels, 2 slide and a lego pool! For the older ones they can enjoy 3 levels of non stop fun in our 5- 12 years softplay where we have an cannon area, giant balls, 4 lane slide and a football pitch!
10 Pin Bowling (Strikes bar)
Strikes Bar is where the fun never ends! Join us for an exhilarating game of 10 pin bowling in Rugby. Whether you're a seasoned pro or new to the game, our state-of-the-art facility is the perfect place to showcase your skills. Challenge your friends to a friendly competition or simply enjoy a relaxing afternoon knocking down pins.
Crazy golf (Strikes bar)
Join us for a thrilling game of Crazy Golf and experience the excitement of putting your way to victory. Whether you're a mini golf pro or just starting out, our course offers a challenging yet enjoyable adventure for all ages. Putt your way through obstacles, navigate tricky turns, and aim for a hole-in-one. Bring your family and friends for a day filled with laughter, competition, and memories.
AR dartboards (Strikes bar)
Step into a whole new world of dart throwing with our cutting-edge AR dartboards. Experience the thrill of augmented reality as you aim, throw, and score like never before. Whether you're a seasoned pro or new to the game, our AR dartboards provide an immersive and exciting gameplay experience for players of all skill levels. Play darts like you have never experienced!